Who We Are
Meet a few of our team members!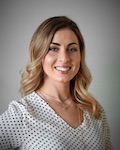 Danielle - Associate Manager - Academic & Student Awareness
"The Association is a constantly-evolving organization with no shortage of bright, kind and compassionate staff from all over the world. I've worked here for nearly a decade, and over that time have had the privilege of wearing many different hats, growing my skills and making lifelong friends and valuable connections. When it comes to culture, we celebrate together and we grieve together. We share traditions, stories and recipes. We talk about the hard stuff and lend a hand – or a dollar - to those in need. I'm grateful to work here and can't wait to see how we continue to evolve!"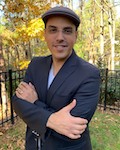 Alfonso - Senior Manager - Strategy
"When I think about my work at the Association I think in terms of people, purpose, projects
People: Great managers and great colleagues have made this a great place to work for me. I've had the opportunity to work with teams from around the world and I've learned so much from them. And I've always felt that not only my work contributions matters, but that also my personal well-being is important and work-life balance and mental health are valued and encouraged.
Purpose: I am not an accountant, and when I first joined the Association in 2012 I was not sure how much I could contribute, or how long it would take before the job would become repetitive. Oh boy, I was wrong. The accounting profession is such a diverse, dynamic and rich space, and so important in keeping business and the economy going. Knowing that my skills and work support such an important aspect is very rewarding.
Projects: I am an engineer by training and have an MBA. With this skill set I have contributed in a large variety of projects to help both the profession and the Association figure how to grow faster, how to enter a new markets, how to price a new product, how to reach more people and better serve them. The diversity of project has kept work interesting and my professional career in a growth trajectory."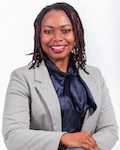 Tariro - Regional VP, Africa
"Working for the Association for me, provides a challenging environment in terms of nature of business, broad stakeholder relations and geographical reach. This is quite important for the development of a well-rounded professional who develops pertinent business leadership qualities such as agility, diversity and inclusion, innovation, integrity and stakeholders relationships.
This is my second month within the Association and I feel my horizons have been expanded in such a small space of time. I have received a lot of support from most of the people in the association who have selflessly shared information with me. The induction is well structured and entirely in the hands of the new hire to work through in the deadlines provided which worked for me as I could balance the induction process and the demands of my job which did not allow me a "honeymoon" phase. I can wait to see what the future will unfolds for me but I know it is a bright and exciting future ahead!"